The form of transportation Loader AGV is similar to the trucks are used for transporting unit loads, which can be a simple box to a rack complex.
These AGVs have as main characteristic the possibility to move in places with little space to maneuver, since they are capable of taking corners with very small or even rotate on its axis rays.
To perform the Loader AGV carrying a load, it must be based on a rolling stand or desk type as the AGV will come under the moving base, raising it enough that no point touches the floor surface and then start the drive.
With application examples ranging from industries to hospitals and laundries, the Loader AGV meet the diverse transportation needs.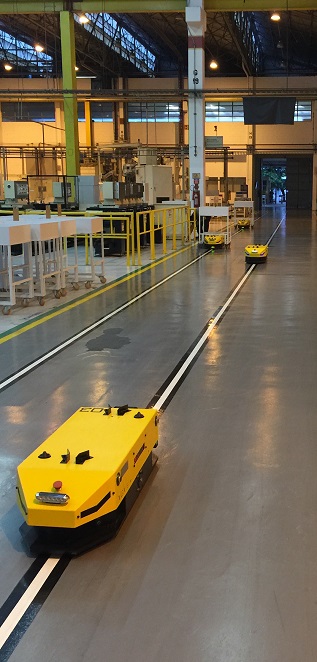 Produtos
Development
If you are needing a AGVs for any specific job, please contact us, visit Special AGVs link to see what we can do for you.